Hair Care
ETERNIQUE
A unique system that utilises the concept of "Layer- in Treatment", developed as an effective protection system against water damage. Harnessing cluster technology, it increases the density of hair cortices, repairing and conditioning hair from the inside out.
Eternique achieves a beautiful and unified result that provides both inner-care and texture treatment.
Key Technology
'Repair' Cluster Technology The repairing method that makes water invasion of the hair cuticle and cortex more difficult.
Layer-in Treatment The severity of damage in hair is random so Eternique adjusts to treat each part, applying treatments from step 1 to step 3 increases the interior density and makes hair beautifully unified. Lastly, step 4 maintains the result at home, ensuring customers' prolonged satisfaction.
Increasing Density Increasing the density of the hair cortex realizes both inner-care and fine texture created by coloring, leading to beautiful hair.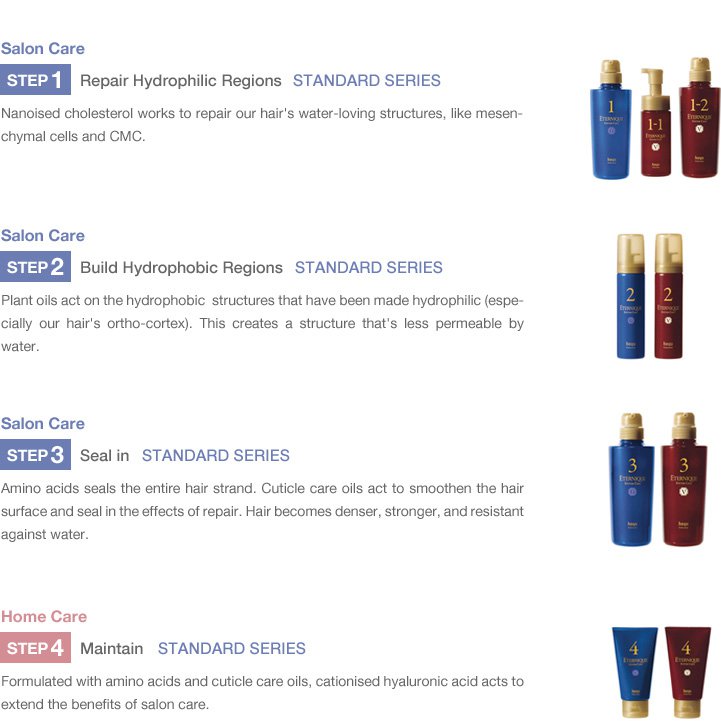 Product Lineup