11❤️22「いい夫婦の日」Good Couple Day Campaign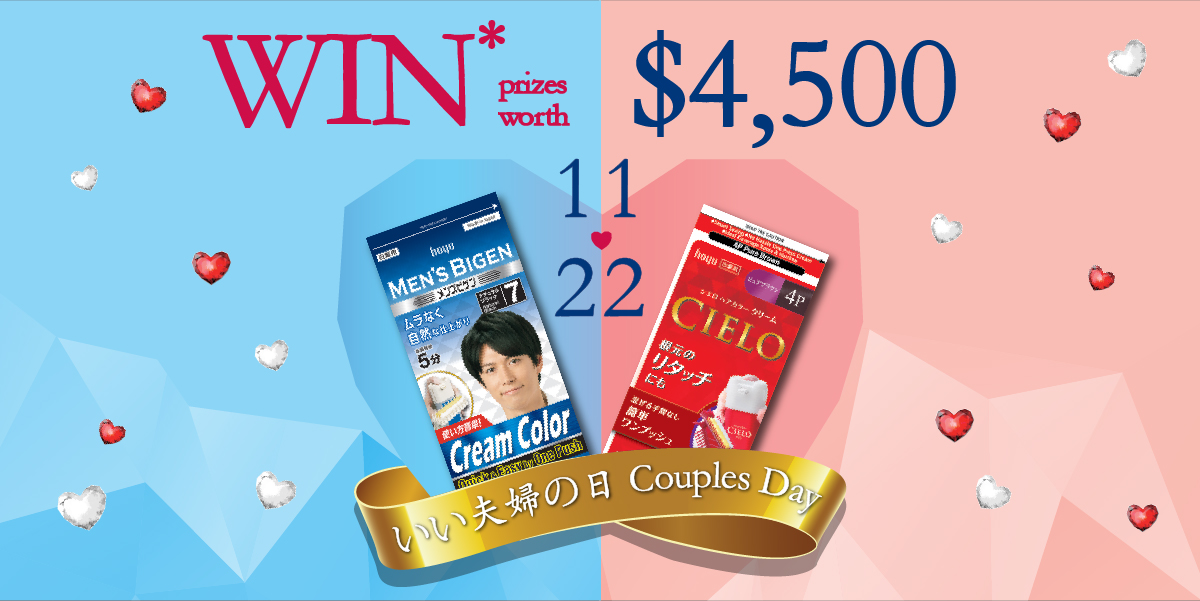 Did you know 22 November is Good Couple Day in Japan? It's a play on the number 11.22 which is read as いい夫婦 [ii_fuufu] meaning good married couple in Japanese.
This year, Hoyu Singapore brings this unique celebration to Singapore! Stand to win $4500 worth of prizes by participating in our 「いい夫婦の日」 Good Couple Day lucky draw when you shop at Watsons between 5 November and 2 December 2020
How to Take Part:
• Purchase any 2 boxes of Cielo Cream or Men's Bigen Hair Color in a single receipt from any participating Watsons stores.
• WhatsApp a photo of your receipt and your name to 82557156.
1st Prize: 1x Couple Samsung Galaxy S20 | 2nd Prize: 1x Couple Apple Watch Series 6 | 3rd Prize: 1x Couple Sony Wireless Earbuds
Please read the full Terms and Conditions here.
Shop Now